| | | | |
| --- | --- | --- | --- |
| XI International youth festival. "To us together to live in the XXI century" | | | |
Thursday, 04 July 2013 15:08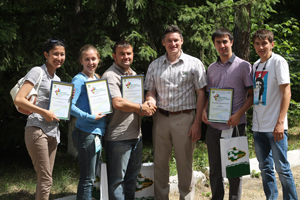 From July 28 to July 30 I passed the annual XI International youth festival "To Us Together to Live in the XXI Century" which took place alternately in Kostanaye and Kurgan, this year in the Kurgan region the Russian Federation. The city of Kostanay and Kurgan are the cities sworn brothers who signed the memorandum of cooperation.
Last Updated on Tuesday, 06 Август 2013 14:42
| | | | |
| --- | --- | --- | --- |
| World day of fight against child labor. | | | |
Thursday, 13 June 2013 11:45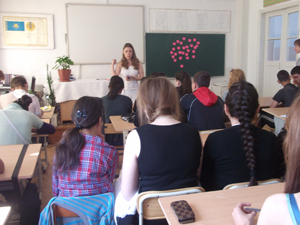 By estimates the SPENDTHRIFT, 15,5 million children in the world are engaged in paid or unpaid house work, working for the third parties or the employer. These children are especially vulnerable in the face of operation. Their work is often hidden from the public. Such children are often isolated and work far from the family.
Last Updated on Tuesday, 06 Август 2013 14:42
Written by admin
Monday, 10 June 2013 11:47
There are no translations available.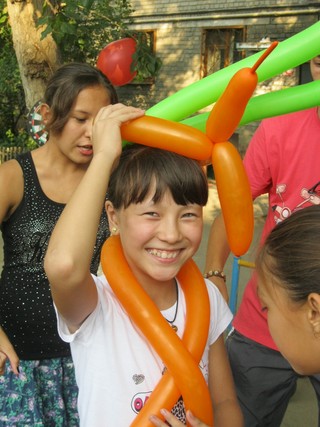 Вот и наступил самый долгожданный праздник детства – летние каникулы! Но для ребятни 9 микрорайона это стал не единственный подарок лета! Ассоциация детских и молодежных организаций совместно с Фондом Первого Президента Лидера нации Республики Казахстан приступила к реализации проекта «Город – это мы!». В рамках проекта на протяжении лета  для мальчишек и девчонок проживающих на территории 8-9 микрорайонов будут организованы летние встречи по организации летних досуговых площадок! Открытые площадки уже состоялось, а это значит, что каждый вторник и четверг мы ждем наших маленьких друзей по адресу 9 микрорайон, р-он дома №6, чтобы здорово провести время!
Last Updated on Tuesday, 06 Август 2013 14:42
Tuesday, 04 June 2013 13:44
On June 4, 2013 for many inhabitants of our country nothing perceptible Tuesday appeared a big holiday. Holiday, i.e. The forum of patriots, was devoted to the state symbols of the Republic of Kazakhstan. In this sunny day in City the center of Kostanaya gathered true patriots of our Homeland. Even prior to the action the youth chanted patriotic slogans, thereby giving a patriotic spirit to all action. As organizers of the Forum GU "Management concerning youth policy acted
Last Updated on Tuesday, 06 Август 2013 14:43
| | | | |
| --- | --- | --- | --- |
| Regional Forum "Zhas sayasatker" | | | |
Written by admin
Wednesday, 22 May 2013 07:31
Force of any country not in army and not in the weapon. Country force in unity of the people which lives in this country. People who live and work for the benefit to the Homeland who love and appreciate it. Such people call patriots.
Last Updated on Tuesday, 06 Август 2013 14:43
Page 8 of 12